This Week's Challenge
: Create your own sketch (card/layout) and then make a project with it. You will need to upload both images this week, the sketch and the project. Your sketch doesn't need to be anything fancy, it can be something you scribbled down on a piece of scratch paper that you took a picture of, but we should be able to see your sketch apparent in your project design.
Here is my sketch. I have never created a sketch before so it isn't very fancy. I used Microsoft Paint to make it. I cheated a little, because I first decided the cuts I wanted to use and then I created the sketch.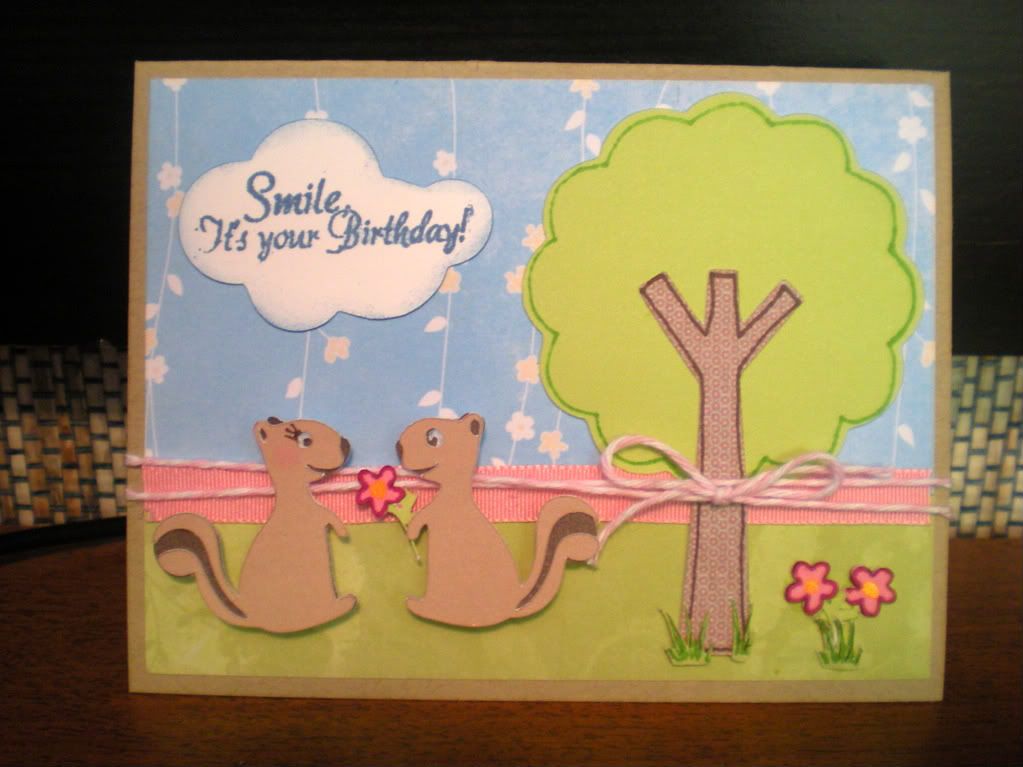 Here is what I came up with. The Cricut Cartridges that I used are April Showers & Create A Critter. I printed all of my papers using my Imagine & the Blossom pattern cartridge. The Cricut cuts are:
April Showers
Tree & Trunk layer- 3.70"
Squirrel & layer- 1.39"
Cloud- 1.42"
Flowers- .73"
Create A Critter
Grass- .57"
I knew when I got the April Showers cartridge that I had to make something with that squirrel, I just thought that it was so cute. I covered up the original flower it was holding with a bigger one. Both of the squirrels are the same cut, but I flipped one and cut off it's flower.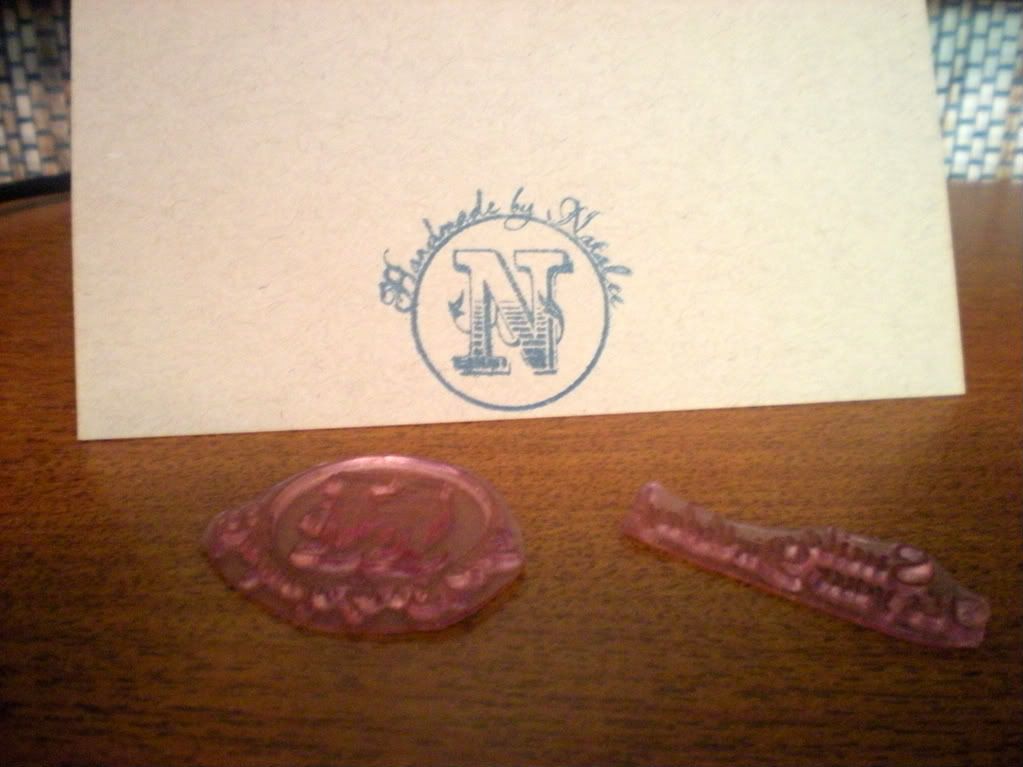 A couple of days ago, I got a Teresa Collins Stampmaker from HSN. The stamp on the front of the card and the personalized stamp on the back of the card are both stamps that I created in inkscape and then made into stamps with the Stampmaker. It is so much fun and so cool to make my own stamps. I love it!