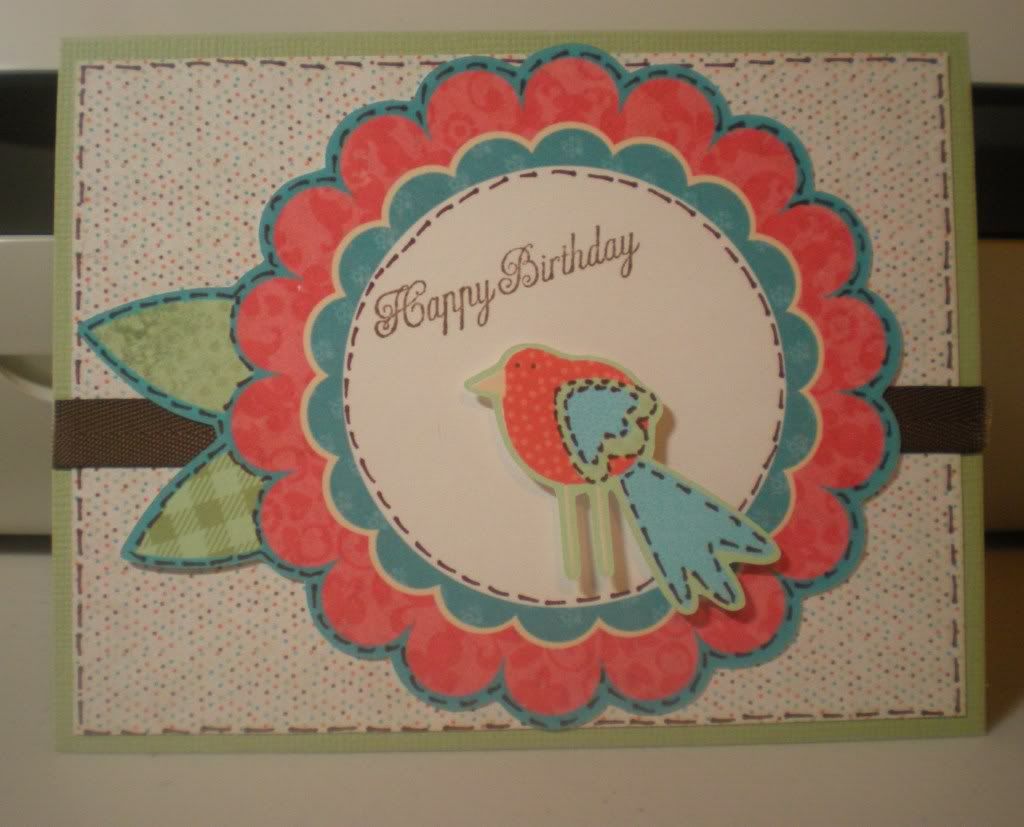 This week the circle blog challenge said:
The birds are flying south for the winter and we're heading inside to "feather" our own nests in preparation for the cooler months ahead. This challenge is in honor of the birds! Create a project of your choice using a minimum of 2 different Cricut Cuts. Your project must also include a bird of some kind and stitching (machine stitching, hand stitching, or both).
Ok, first of all I put this off until the last minute, so it is very simple and I did it quickly. I used Imagine More cartridge for all of the images and the patterned paper. The Happy Birthday is a stamp from Paper Trey Ink and so is the ribbon. I combined some layers of different images to make this. I cut the flower at 4" and the bird at 3". The imagine is having problems with sizing on the layers, so I don't think that 3" is really accurate for the size that it cut it at. Hopefully, that will be fixed soon. Thanks for stopping by!